Nucleus Co-Op
"Adds remarkably smooth split-screen functionality to hundreds of PC games" - techradar
Nucleus Co-Op
Nucleus Co-Op is a free and open source tool for Windows that allows split-screen play on many games that do not initially support it. Play local co-op with only one PC and one game copy.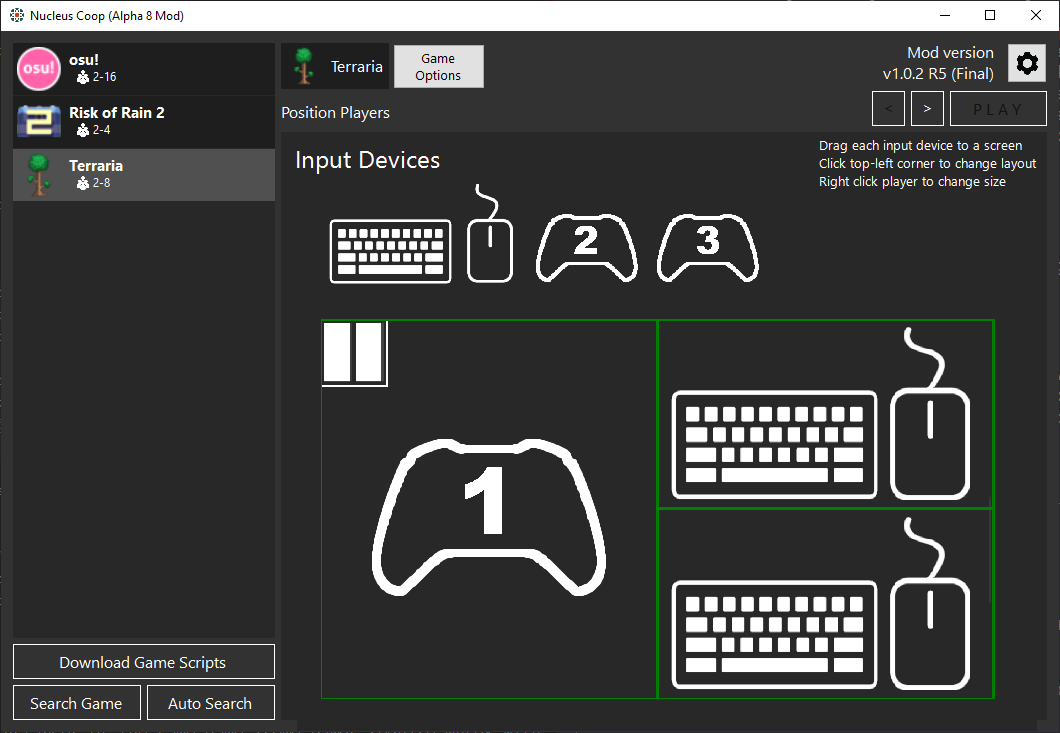 ---
Fully automated
Nucleus Co-Op has an advanced handler system, which means you can click Play and wait for your games to be launched and set up automatically.
Massive game support
Nucleus has full handler support for 400+ games and counting, with many major game handlers released.
Features
Nucleus has many features for input and game launching, including Xinput and Dinput controller input, multiple keyboards and mice, automatic file symlinking and window resizing and positioning.
---